Call Center Reporting –
Automation Is Key
Your call center's business- and campaign strategies rely on relevant information being collected, measured, reported and reviewed.
Good call center reports need to provide you with tools to interpret the data so you are able to make informed decisions, affecting your business.
Decrease time – increase quality
Call center reporting by manual input can be subject to the well-known 'human error' syndrome. This is greatly reduced when a system is integrated and the data gathering is automated. Removing the need for an agent to input repetitive data is also good time management.
A good call center software can collect data and ensure that the wrap-up time is optimized, leading to increased efficiency and high quality data.
---
Automation gives you immediate improvements
Manually building custom reports using complex calculations and formulas takes time and will often lead to mistakes. It's easy to miss relevant information, if the information is difficult to access or if the data is not reliable. That's why it makes sense to automate your call center reporting.
By automating your reporting, you can ensure that the information necessary to decide business goals and objectives is available instantly and accurately.
---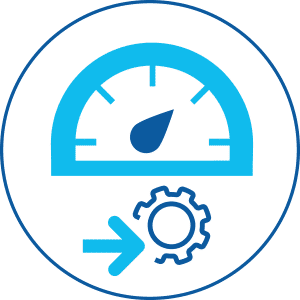 Make sure you constantly track you Call Center KPIs
Call center reporting systems need to help you identify your KPIs and monitor you SLAs. Factors like call abandon rates, the number of first call resolutions, queue time and the call completion rate, are all reflections on how well you call center is doing. As such, they go a long way towards determining the quality of your service and how well you will be meeting your business goals.
A call center software that automatically records your KPIs and gathers them into one easily accessible report, can help you react faster and gain a competitive advantage.
If you want to review business goals, measure the effectiveness of a campaign and ensure you meet your SLAs, then an automated system is a requirement. Changing from a manually collected data system to an automated one not only increases efficiency and accuracy. It also allows decision makers rapid access to the important data, so that they can respond quickly and more effectively.
Looking for a new tool to help with automating your call center reporting?
If you're not happy with the reporting of your current software
then we invite you to try LeadDesk.
We're offering a 30-day free trial, with instant access to the software.
All you need to do is sign up and start calling.