LeadDesk makes sales and customer service look easy.
Your cloud-based contact center for sales outreach and customer service. Scales with your business, small or large. LeadDesk is the software behind happier agents, better service, and more sales.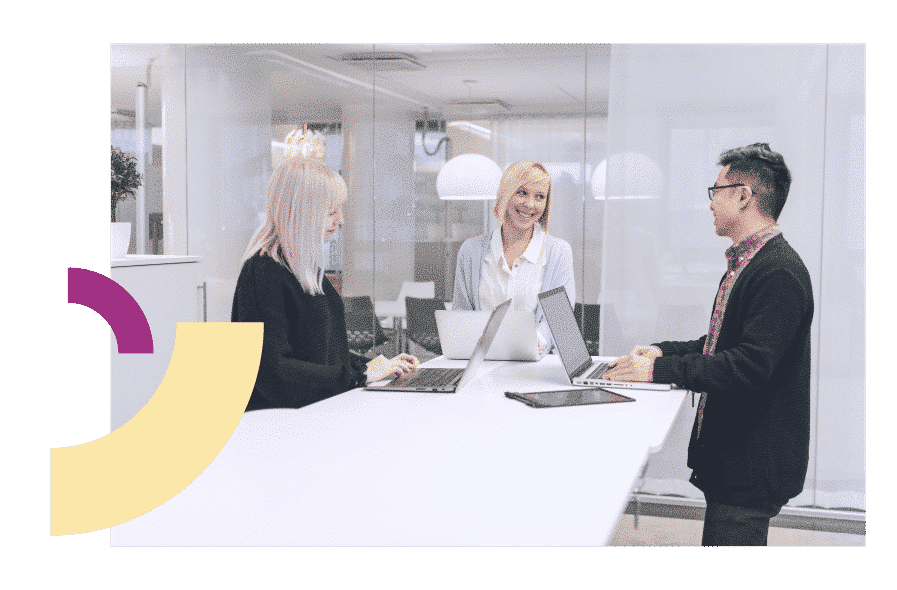 How it started
LeadDesk was founded in 2010 to revolutionise the call center industry. We wanted to help agents close more deals and more cases from day one.
And that's what we do: Sales up. Costs down. Shorter resolutions. Faster response times. Happy agents. Happy customers.
How it's going
LeadDesk is a public company that trades on Nasdaq First North Finland. We help thousands of agents close sales and give great customer service every day. LeadDesk has a network of servers to guarantee 99.95% uptime, and is SOC 2 accredited and ISO27001 certified, for security and reliability.
LeadDesk is the contact center software that makes sales and customer service look easy.
LeadDesk in Numbers
20,000+
agents using LeadDesk
LeadDesk is a European company
LeadDesk has local teams in 8 countries where we provide local language support.
Our 180+ team members hail from countries all over Europe and the world, bringing international talent together to build the best contact center solution available.
Saija Pouru
VP of Operations
Toni Laturi
VP of Product
kaisa.ronkko@leaddesk.com
Paul Stenbäck
VP of Corporate Development
paul.stenback@leaddesk.com
kai.leppanen@leaddesk.com
Mika Matikainen
VP of Enterprise Sales
mika.matikainen@leaddesk.com
Jarno Tenni
VP of Engineering
Eveliina Puustjärvi
Legal Counsel
eveliina.puustjarvi@leaddesk.com
Inka Helaniemi
Head of People
inka.helaniemi-ext@leaddesk.com
Matti Vaininen
Marketing Director
matti.vaininen@leaddesk.com
Teemu Kinos
Mergers and Acquisitions Director
talent
Careers at LeadDesk
We are always looking for talented experts to join us. Explore open positions and see why you should make LeadDesk the next step in your career.
Explore careers
investors
Invest in LeadDesk
Visit our page for investors to explore annual reports, shareholder information, investors calendar, and the latest investor press releases.
LeadDesk for Investors