Customer service quality assurance – How to ensure excellent customer service
Wondering how to ensure that your customer service is fine-tuned to leave customers smiling while ensuring operational efficiency? Quality assurance is a key element in the systematic optimization of your operation.
schedule7 minute read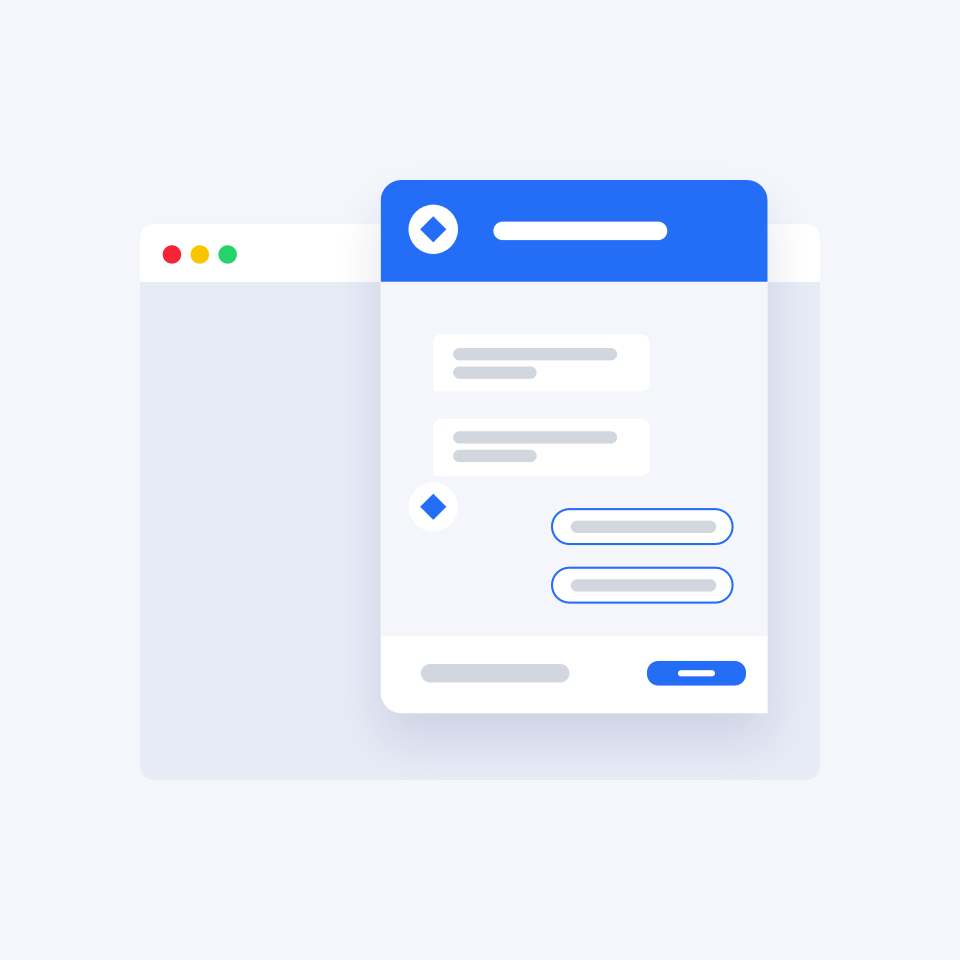 Wondering how to ensure that your customer service is fine-tuned to leave customers smiling while ensuring operational efficiency? Quality assurance is a key element in the systematic optimization of your operation.
What is quality assurance in customer service?
Research shows that people truly value good customer service. If your customer service brings extra value to your customers on a regular basis, it's bound to result in better sales in the long run. In the age of social media, providing timely and consistent service across all channels has become even more important. This is what customer service quality assurance is for.
QA provides a framework for the optimal agent training and onboarding processes by systematically analyzing the interactions of the customer service team.
For most businesses, quality assurance is a necessity that can't be ignored. It should penetrate the whole organization and all the channels in use.
Some areas where QA can make a big difference are:
Agent performance
Customer experience
Process standardization
Regulation compliance
Strategy alignment.
Top 5 benefits of customer service quality assurance
According to ContactBabel's Contact Center Decision-Makers' Guide 2019–20, over 90% of contact centers that do quality assurance found it either very or somewhat helpful in improving the quality of inbound calls.
When you implement quality assurance holistically throughout your organization, there will be benefits all across the board. Next, we'll go through some of the areas where QA can make a significant difference.
Standardize success
Every contact center has to keep up with the times. Relying on the same process year after year or betting on random flashes of brilliance doesn't cut it. But how do you define the areas that most require your attention?
Analyzing your contact center data is the key in keeping what's successful and developing the parts that don't, at a particular moment, bring value to the customer service process.
When you build your operation around the interactions where customers feel they receive world-class service, you can find the patterns that generate customer loyalty.
This doesn't, however, mean that every interaction should be built around the same lines. Once you have a solid structure to build on, you can rely on the expertise of your agents to handle the rest.
Make better management decisions with reports
Traditionally, quality assurance reports meant excel spreadsheets that were the property of QA professionals. Deciphering the data was hard for anyone not specialized in the field.
However, QA has the potential to improve the overall operation of a contact center. You should thus use a modern customer service software, such as LeadDesk, which generates reports that are easy to understand throughout the organization.
Management should be able to use customer service QA reports to support strategic decisions. Agents, on the other hand, should be able to manage their own work with the data provided by the reports.
Boost your agent performance and coaching
Customer service usually means a brief interaction between an agent and a customer. In a matter of minutes, that interaction has the potential to either promote or damage your brand.
According to ContactBabel surveys, 45% of contact centers consider QA very effective in monitoring agent performance and training requirements, with around 40% considering it fairly effective.
Instead of playing the blame game, quality assurance ensures that every agent has the best tools available to perform well. Standardized and well-implemented best practices make it easier for agents to learn the trade and pass it on to new colleagues.
Involving your agents in the active development of scorecards and feedback models keeps them motivated and eager to further develop your operation.
Recruit better talent
Recruitment is everything for customer service teams. It affects both the efficiency of the whole team and the quality of individual customer interactions. Quality assurance can provide valuable data to support the recruitment process.
When your whole customer service operation has a standardized process that is measured in a systematic way, your recruitment department knows what to focus on when interviewing candidates. If agents have already proven themselves in a key metric, it's easier for the recruitment to identify their talent.
The onboarding process also becomes more transparent. It's easy to track how new recruits are adapting to their new job. If the same attributes or characteristics regularly receive low scores among recruits, data-driven changes can be made easily.
Comply to regulation
A systematic quality assurance process helps you to comply with local, national and international regulation.
Here are some examples of the regulation your quality assurance team should pay attention to:
Consent to call monitoring: The customers should know they are being monitored.
Personal data: Personal customer data should be handled according to law.
Payment Card Industry Data Security Standard: Contact centers that process credit card payments have to follow a set of rules.
Interest rates, terms, late fees etc.: The customers should be informed about the aspects that may affect their deal or contract.
A quick guide to improving your customer service QA
1. Define success
Your operation, your goals. Every business is unique and so should their customer service be. There are universal best practices that everyone should consider, but you should first define what a successful customer service experience means to you and your customers.
The first step in assuring quality customer service should be to define your KPIs according to your goals and start measuring them systematically.
2. Ask your customers what they need
You need to have up-to-date data on the general satisfaction of your customers. Make it as easy as possible for customers to tell their ideas for development. Keep the questionnaires short, concise and regular.
There are deep-rooted ideas about certain metrics in the customer service industry. For example, long hold time is generally considered to be the biggest no-no for customers. Still, ContactBabel's research has consistently shown that customers are willing to wait a bit longer if that results in first call resolution.
3. Don't settle for one perspective
The traditional ways to measure the quality of customer service are Customer Satisfaction Score (CSAT) and Net Promoter Score (NPS). They signal how satisfied your customers are with you. They, however, only give you the customer's point of view and ignore how hard to solve the problem actually is. Thus you may get a low CSAT score from a customer only for not being able to fulfill an extremely complicated issue.
Adding a metric that also considers your own processes and how they work, such as Internal Quality Score (IQS), gives you more insight to the quality of your operation.
IQS is an internal quality assurance process where peers, managers or the agents themselves assess team, agent and rating category performance according to the company's quality standards. Having your own organization's perspective on knowledge gaps and communication patterns supplements the feedback provided by your customers.
4. Involve your agents
Not everything has to be monitored or controlled to the last detail. If quality assurance is based solely on pointing out mistakes, the morale among the team deteriorates.
You should involve your agents in taking responsibility for the development of the whole operation. As agents are constantly in close contact with the actual customers, their input is vital in keeping up with new trends.
5. Include all channels
Customer service isn't all about phone calls anymore. 66% of customers contact customer service using at least three channels. Even though telephone remains an important part of solving issues, other channels, such as email and chat, are becoming increasingly popular.
You should aim to measure and prove that your customer service is top notch in all channels. Choose the metrics that make a difference for each channel.
6. Use AI and interaction analytics
Performing manual QA is ineffective. According to ContactBabel, only 25% of the contact centers that use a manual process consider call recording very effective for speeding up the QA process. Among the centers that use interaction analytics software, the rate jumps to 65%.
Interaction analytics uses artificial intelligence, which you can learn more about from our contact center megatrends report, to efficiently collect and analyze large volumes of data and interactions from all the channels at use. The data can then be categorized into specific areas for further analysis.
The most popular choices for interaction analytics are historical speech analytics and desktop analytics, which concentrate on providing insight only after the interaction has ended. The trending real-time analytics, on the other hand, detects keywords and intonations and prompts agents to react in a certain way during the call.
Get started with quality assurance
Even though it would be easy to let things continue as normal, quality assurance is here to stay. It's a step-by-step process that's easy to start and nearly impossible to complete. But in the end, your customers will benefit – and so will you.
Do you operate a contact center that requires QA for both inbound and outbound? Take a look at our Ultimate Guide to Contact Center Quality Assurance.